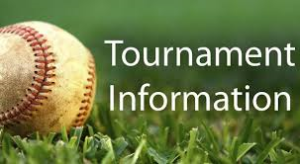 Here is the schedule for the season-end tournament. The first teams listed for the 8:30 am games will set up the diamonds. Home team for each game will be determined by a coin toss by captains.
All games will be 7 innings or 1 hour and 15 minutes time limit. If you are in the middle of an inning when time runs out, then game score will be the last completed inning. Play out the last inning as time allows as runs may be a factor in determining the top team. 
Start promptly and exit the field promptly at the end of the game so the next game may start.
There is no open inning so all innings have a 10 batter limit.
There are 2 pools in the Championship Series and also a Consolation Series.
Every team will play 3 games...
Read More