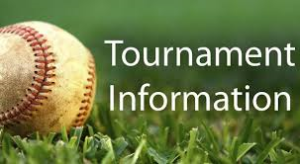 The 2016 Season is flying by quickly. Here we are at the Mid-Season Tournament already. Hope you are all having fun and enjoying the Season.
Here are just a few reminders for Saturday's games.
The Tournament Schedule can be viewed here – Mid Season Tournament Schedule
– The Home Team is the first team listed on the Schedule. The Home Teams for the first games will set up the diamonds.
– All teams should have their equipment with them so that if a team that has set up is finished for the day, they can take their bases when they leave.
– All games (except final) will be 7 innings or 70 minutes.
You must be off the diamond 5 minutes before the next game starts.
If your game begins late, you will have less time to complete it.
– If you are in the middle of an inning when time runs out, ...
Read More