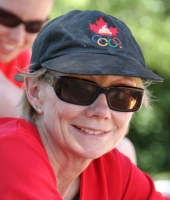 Hello everyone,
I hope those teams that played in the tournament enjoyed themselves. We had a great day for it.
Congratulations to Misfits for winning the Championship, and to Dustbusters for winning the consolation.
Any feedback is welcome for future tournaments.
A Photo Gallery has now been added to the League website.
It is accessible by clicking the link at the top of each website page.
Pictures from the Mid-Season Tournament games have be posted.
They can be viewed here –> Photo Gallery
We are still having some issues with the League Rules. As I have suggested before, every Captain should have a copy of the rules with their team scorebooks for reference. As Captains, you should also be encouraging your players to read over the rules ...
Read More